The fastest way to build
enterprise-scale apps.
Empower your team with a Gen-AI powered no-code platform that scales with zero downtime enabling seamless growth.
API-first
Cloud-based
GDPR compliant
Spreadsheet UI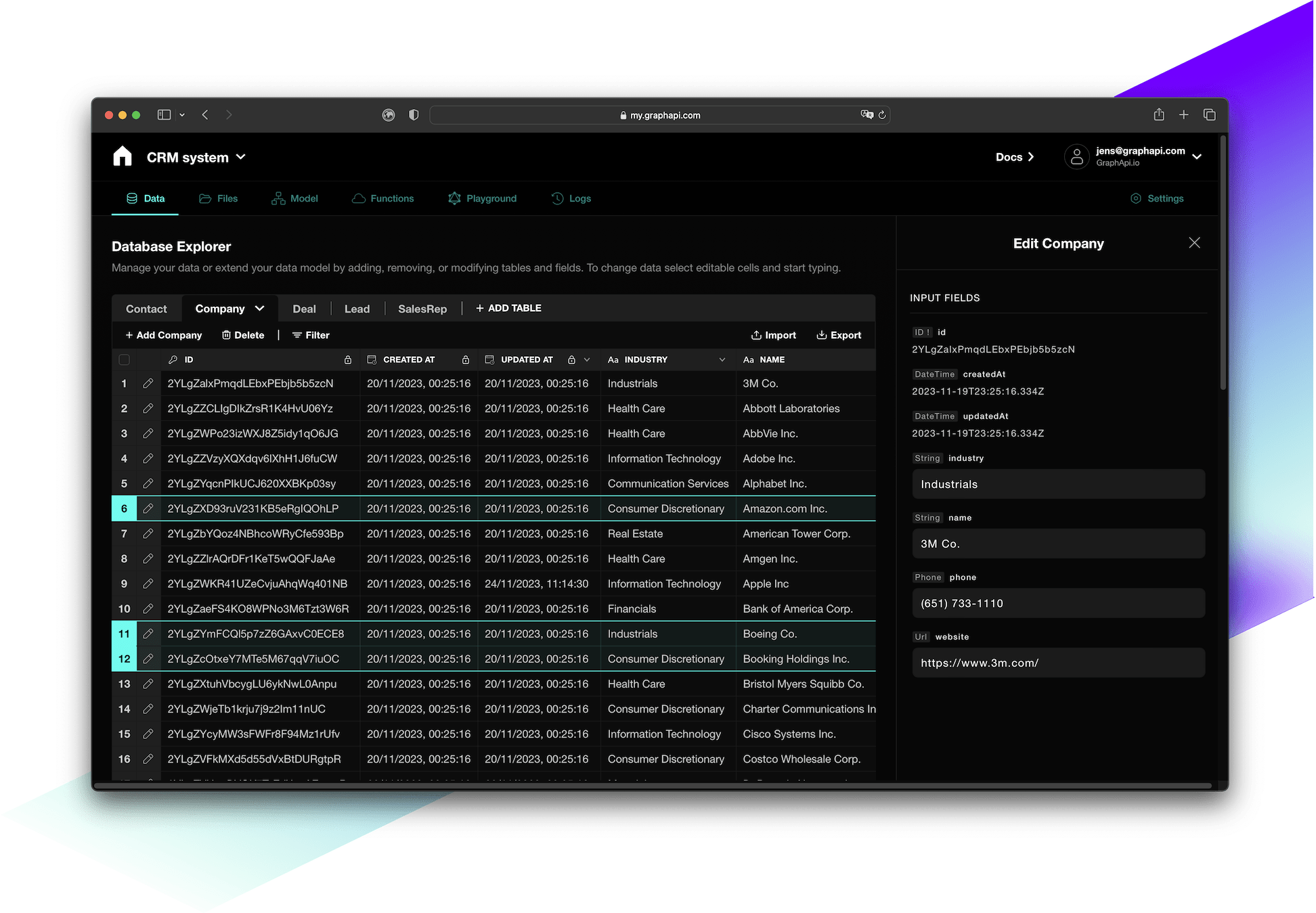 Benefits
Less code. More impact.
No-code
Build apps faster without hand-written code.
API first
Power integrations with a flexible GraphQL API.
Global
Choose from 16 regions to be close to your customers.
Blazingly fast.
A slow response while processing orders, bookings, or purchases can be frustrating to customers and costly to your business. Delays in order processing directly impacts revenue, customer experience, and business growth. We designed graphapi® such that it provides fast, consistent performance at scale, so you can plan high reach marketing campaigns with confidence.
Up to
faster write throughput than Firebase
---
Designed 

to grow with your business
Zero downtime. Seamless growth.
Start from scratch or with a template and build your data model as you go. Our zero-downtime architecture completely eliminates the need for database migrations. Our intuitive spreadsheet-like user interface allows anyone to modify data with ease.
---
Learning Resources
Learn No-code.